FastGrip 100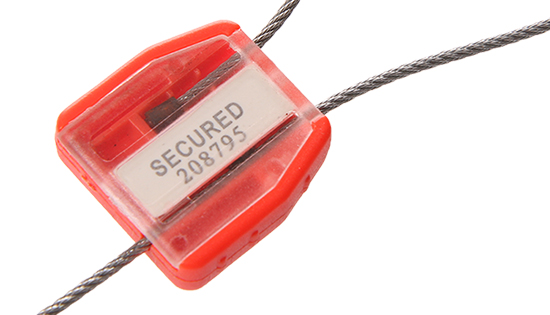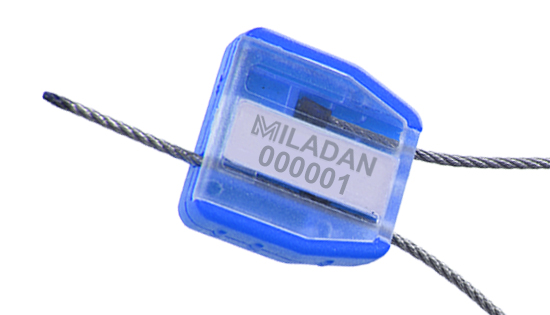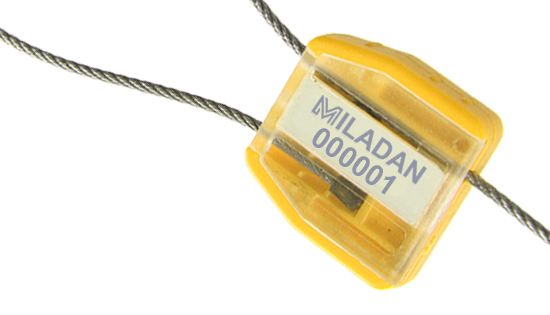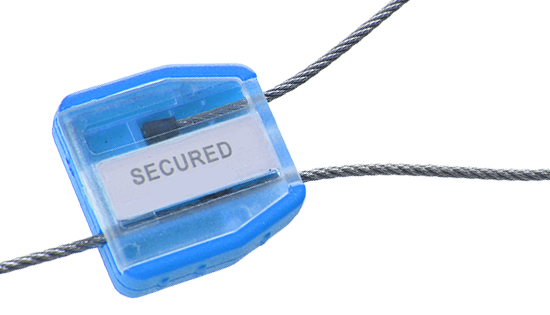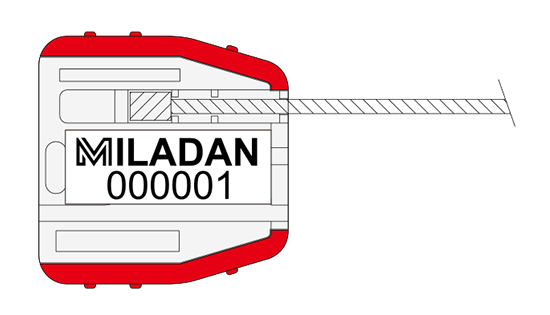 Locking house
26 x 27 x 8 mm
Cable thickness
1,5 mm
Cable material
Galvanized or stainless
Tensile strength
500 kN (approx. 50 kg)
Colours
Blue, green, red, black and more
Marking
Text, logo and sequential numbers
Standard version – in stock
Colour: Red
Cable length: 25 cm
Cable material: Galvanized
Text: SECURED and with sequential numbers
Quantity: 1.000 pcs. +
Customised version
5.000 pcs. +
Packing
Supplied in boxes of 1.000 pcs.
* The pictures are not colour proof
Get a free and non-binding offer
FastGrip 100 – a smart versatile sealing
---
FastGrip 100 is a cable seal in the "light" end of cable seals as it can be removed by twisting the seal head until it breaks. This feature is quite unique for cable seals.
In contrast to the PowerFlex series, FastGrip 100 has a lower breaking strength of 500 N (approx. 50 kg). However, due to the flexibility of the seal, it is a popular sealing solution amongst many companies.
The cable seal can be removed without the use of tools which makes it a popular choice at airports, in the offshore- and transport industry etc.
FastGrip 100 is especially suitable for cabin trolleys (airlines), 1.000 l containers, tanker valves, chemical containers / boxes, barrels, gates etc.
If you are in doubt as to whether FastGrip 100 solves your task, please do contact Miladan.
The seal's features and construction
---
As with the PowerFlex series, FastGrip 100 is also defined by its cable thickness. The cable is a 1,5 mm galvanized cable (can also be supplied with a stainless cable).
The cable is designed in such a way that it will begin to fray when cut.
The seal also has a plastic housing in a special shape enclosing the locking mechanism. A transparent plastic cover protects name, sequential number, etc.
The plastic housing greatly contributes to making attempts at manipulation more difficult, and helps to increase the security level of the seal.
Standard or customised solution
---
We offer FastGrip 100 in a customised and in a standard version.
We have a graphic department that organizes your wishes and needs in a visual draft so that you can get a preview of the product's design.
It is possible to add your own text, logo and sequential numbers to the seal.
Standard version – in stock
Colour: Red
Cable length: 25 cm
Cable material: Galvanized
Text: SECURED and with sequential numbers
Quantity: 1.000 pcs. +
All standard products at Miladan can typically be delivered within 24 hours.
Vis mere