PowerFlex 150A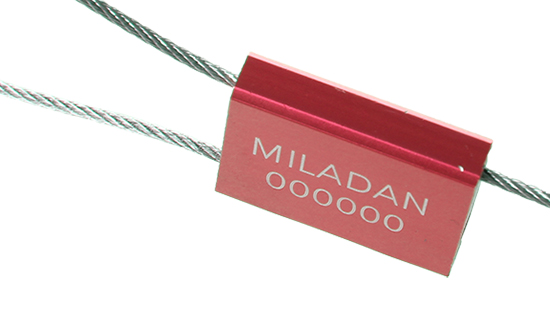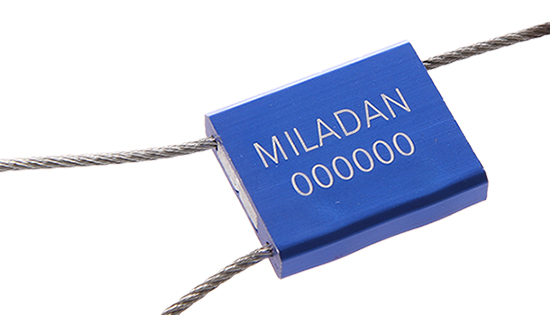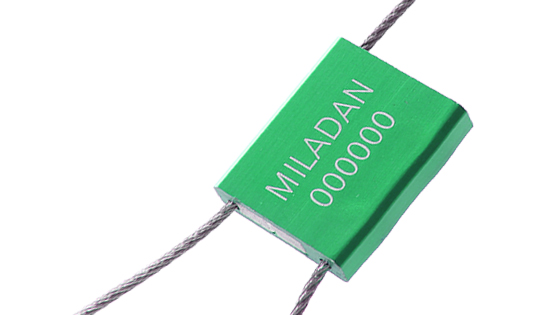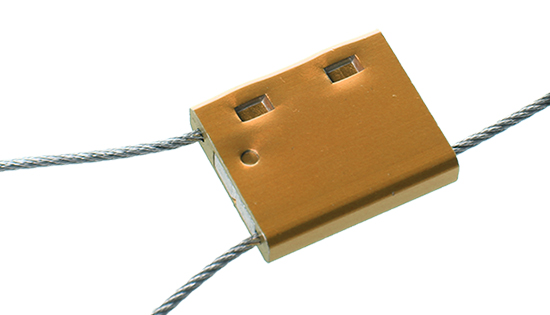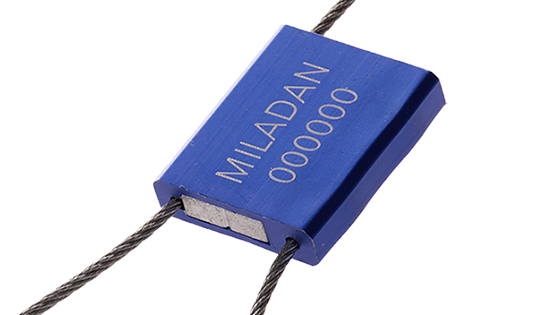 Locking house
25 x 20 x 6,3 mm
Cable thickness
1,5 mm
Cable material
Galvanized or stainless
Tensile strength
+3 kN (+300 kg)
Colours
Blue, green, red, black and more
Marking
Text, logo and sequential numbers
Standard version – in stock
Colour: Blue
Cable length: 25 cm
Cable material: Galvanized
Text: SEALED and with sequential numbers
Quantity: 1.000 pcs. +
Customised version
5.000 pcs. +
Packing
Supplied in boxes of 1.000 pcs.
* The pictures are not colour proof
Get a free and non-binding offer
PowerFlex 150A – a strong and preventive seal
---
PowerFlex 150A is an effective solution when you want a strong and reliable seal.
The cable seal is designed to increase the security level and prevent unauthorized attempts of access so that damage or tampering cannot occur without visible evidence.
Crime aimed at cargoes and containers is an increasing trend that you can help make difficult by using this solution.
One of the more significant features of PowerFlex 150A is its signal value. The cable seal has a very good preventive effect and can help prevent theft of goods.
If you are looking for an ISO 17712:2013 certified cable seal, we recommend our PowerFlex 350A
We also offer container seals (bolt seals), which are ISO 17712:2013 certified – see e.g. our Transitbolt
Function of the cable seal
---
The seals in the Powerflex range are defined by their cable thickness. The PowerFlex 150A is supplied with a 1,5 mm thick cable.
The cable seal is a robust solution that is completely free of plastic. The locking housing is made of aluminum and has a breaking strength of approx. 300 kg.
If the cable is cut, it will fray. If the cable is cut and frayed, it cannot be reinserted into the lock(ing) house/housing which prevents re-sealing.
The cable seal is a flexible solution, as it can be used for both large and small tasks.
Standard or customised solution
---
We offer PowerFlex 150A in a customised and a standard version.
We have a graphic department that organizes your wishes and needs in a visual draft so that you can get a preview of the product's design.
It is possible to add your own text, logo, barcode and sequential numbers to the seal.
Standard version – in stock
Colour: Blue
Cable length: 25 cm
Cable material: Galvanized
Text: SEALED and with sequential numbers
Quantity: 1.000 pcs. +
All standard products at Miladan can typically be delivered within 24 hours
Vis mere