PowerFlex 500A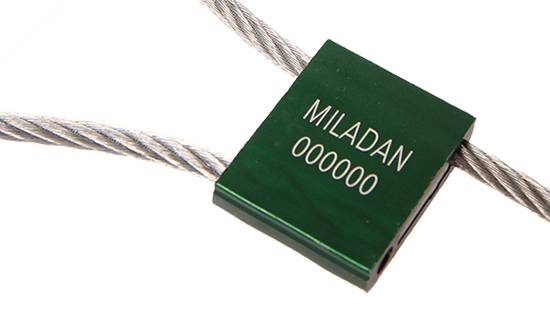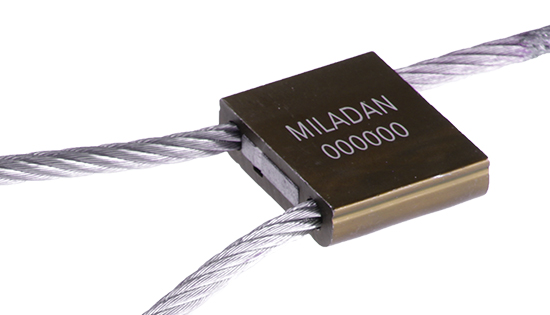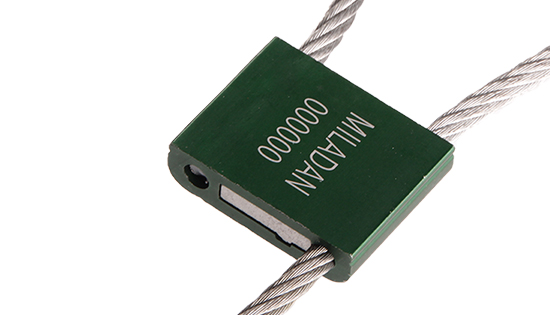 ISO / PAS 17712:2013 "H" certified, C-TPAT compatible
Locking housing
28 x 37 x 9 mm
Cable thickness
5 mm
Tensile strength
13, kN (approx. 1.350 kg)
Colours
Blue, green, red, black and more
Marking
Text, logo, barcode and sequential numbers
Customised version
3.000 pcs. +
Packing
Supplied in boxes of 200 pcs.
* The pictures are not colour proof
Get a free and non-binding offer
PowerFlex 500A – a strong and preventive seal
---
PowerFlex 500A is the right choice when you want a strong and flexible security seal.
In the PowerFlex series, only PowerFlex 350A and PowerFlex 500A are certified according to ISO 17712:2013 by Dayton T. Brown in the United States. This is due to the minimum cable thickness requirements, the tensile strength of the seal, etc., in order for the seal to be approved.
Link to Dayton T. Brown
For all cable seals and other security seals, it applies that the seal must be fully tightened/pulled. This is important to prevent attempts of tampering.
Miladan recommends that all companies introduce a handling procedure to ensure proper use of the company's seals. Never leave the responsibility to external employees unless you fully trust them and they have been thoroughly introduced to the handling procedure.
We also offer container seals (bolt seals), which are ISO 17712: 2013 certified – see e.g. our Transitbolt
ISO 17712-2013
---
The security seals in the PowerFlex range are defined by their cable thickness. PowerFlex 500A has a 5,0 mm thick cable.
The cable seal is a robust solution that is completely free of plastic. The locking housing is made of aluminium and has an impressive tensile strength of approx. 1.350 kg.
If the cable is cut, it will fray. If the cable is cut and frayed, it cannot be reinserted into the locking housing, which prevents re-sealing.
The cable seal is a flexible seal, as it is suitable for both large and small tasks. The high tensile strengths is especially a function that is sought after in the transport industry, where there is a demand for a strong and flexible sealing.
Miladan's staff is always ready to help you with the right solution for your challenge
Customised solution
---
We offer PowerFlex 500A in a customised version.
We have a graphic department that organizes your wishes and needs in a visual draft so that you can get a preview of the product's design.
It is possible to add your own text, logo, barcode and sequential numbers to the seal. 
If you want a standard and day-to-day delivery of an ISO 17712:2013 certified cable seal, we recommend our PowerFlex 350A
Vis mere