Ballon Seal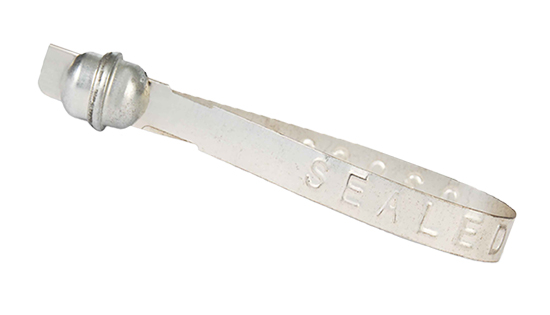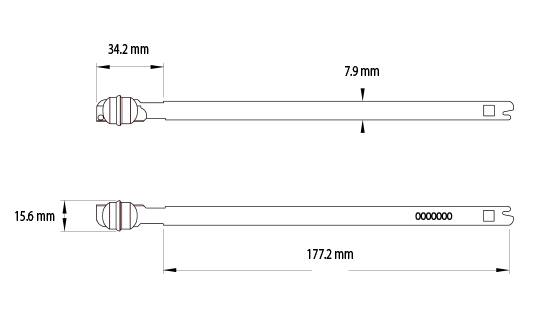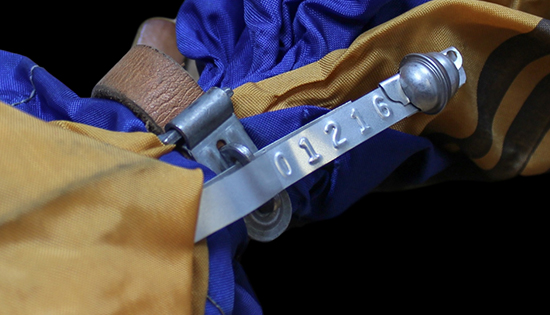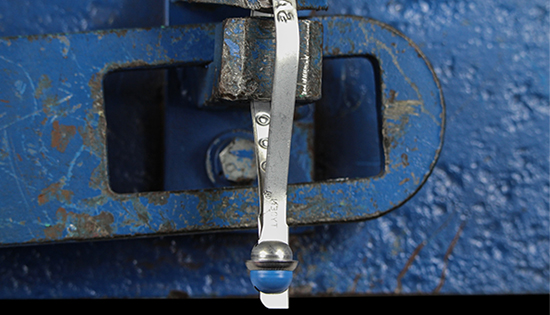 Total length
210 mm
Working length
196,5 mm
Strap width
9,5 mm
Tensile strength
600 N (60 kg)
Working temperature
– 40C / +200C
Material
Steel strap
Marking / embossed
Text,logo and sequential numbering.
Custom version
3.000 pcs. +
Packing
Supplied in boxes of 1.000 pcs.
Get a free and non-binding offer
Ballon Seal –

A strong metal seal
---
The Ballon Seal is a strong and easy-to-handle metal seal.
This metal seal is a highly sought after solution in industries where a high tensile strength is important.
We collaborate with companies within transport, offshore, production etc. all of which rely on security solutions that offer a high level of security.
Theft and manipulation of goods has become an even greater problem in recent years. As a result, stricter cargo security requirements have been introduced. The Ballon Seal and our other metal seals all have a high tensile strength, which helps companies secure their goods against unauthorized access.
The Ballon Seal is suitable for sealing containers, trailers, refrigerated trailers etc. where a security seal with a high tensile strength is needed.
Handling and material
---
The Ballon Seal is made of a steel strap and with a breaking strength of approx. 600 N (60 kg) and a handling temperature of -40C / + 200C, the Ballon Seal is designed to handle extreme environments.
To break the seal, it is necessary to use a diagonal cutter. The metal seal has a total length of 210 mm and a width of 9,5 mm. When used, its working length will be 196,5 mm.
Standard or customized solution
---
We offer Ballon Seal in both a customised and a standard version.
Miladan has a graphic department that can help you organize your wishes and needs in a visual draft so you can get a preview of the products design.
We can offer this seal in a standard version:
Standard version
Text: SEALED and sequential numbers
Working length: 196,5 mm
Quantity: 1.000 pcs. +
We are ready to assist you by phone +45 7582 8300 or E-mail info@miladan.com
Vis mere