T-Seal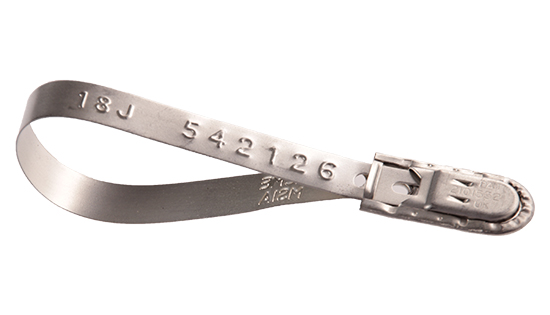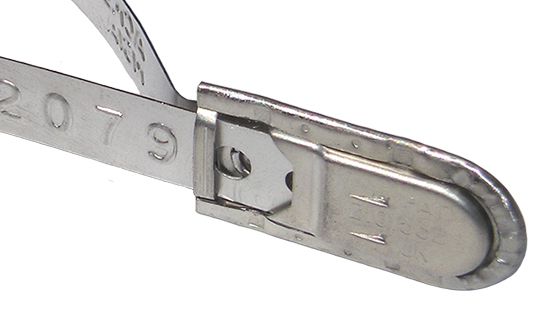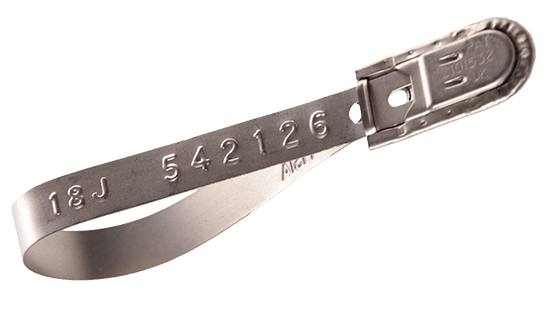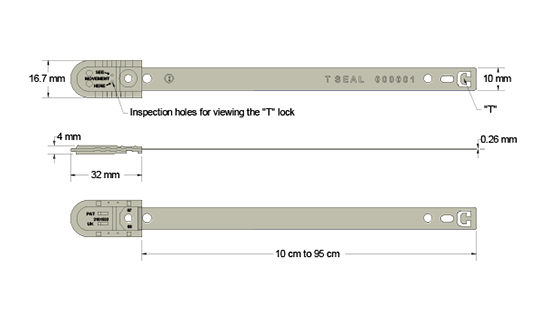 Total length
212 mm
Working length
180 mm
Width
10 mm
Tensile strength
700 N (70 kg)
Handling temperature
– 60C / +320C
Material
Tin
Marking / embossed
Text, logo and sequential numbers
Standard version
1.000 stk. +
Customised version
3.000 pcs. +
Packing
Supplied in boxes of 1.000 pcs.
Get a free and non-binding offer
T-SEAL – certified customs seal
---
T-Seal is a very strong and robust metal seal.
It is one of our most preferred solutions in the transport- and container industry, which is largely due to the fact that the seal is suitable for heavier and more difficult tasks, which require a higher level of security or where the tensile strength can be of practical importance.
Theft and manipulation of goods has become a major problem in recent years making it important to ensure transportation against these situations.
In addition, T-seal is also approved by SKAT as a customs seal, cf. Article 357, paragraph  2, annex 46a of the Implementing Rules of the Customs Code Europe Commission Regulation (EØF) no. 2454/93 of the 2th July 1993 as amended.
This makes the seal an attractive solution for companies that have the requirement or desire to use certified customs seal to secure their transport during storage and transportation.
Handling and material
---
The unique design has an integrated device that clearly indicates whether the seal is properly closed.
T-seal locks with a strength of approx. 70 kg and must be removed with a diagonal cutter or a similar tool.
The seal has a standard length (strap) of 18 cm, but is available with a strap length of between 10 and 95 cm.
T-Seal is made of tin, which is the primary cause of the high tensile strenght of the seal.
Standard or customised solution
---
We offer T-Seal in both a customised and a standard version.
Miladan has a graphic department that can help you organize your wishes and needs in a visual draft so that you can get a preview of the product's design.
We always have T-seal in stock:
Standard version
Text: SEALED and sequential numbers
Working length: 180 mm
Quantity: 1.000 pcs. +
All standard products at Miladan can typically be delivered within 24 hours.
Vis mere