Round Seal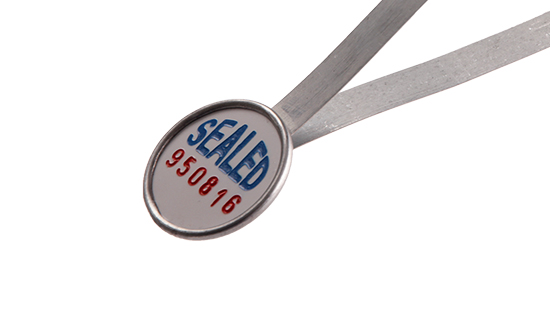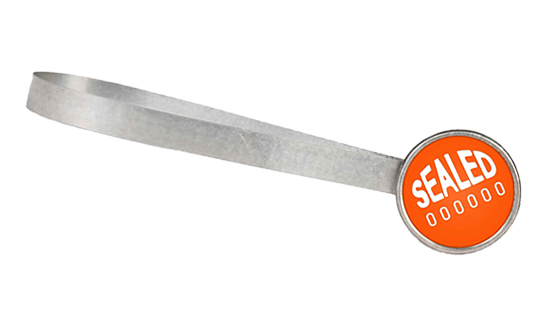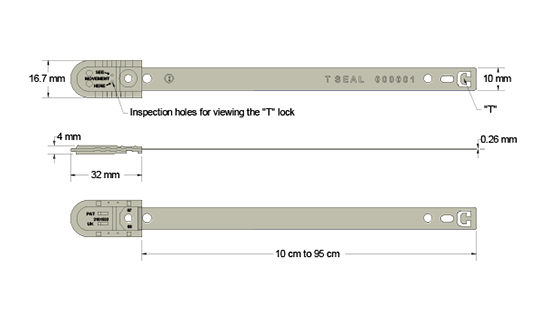 Total length
220 mm
Working length
195 mm
Strap width
7 mm
Tensile strength
600 N (60 kg)
Working temperature
– 40C / +200C
Material
Steel strap
Colours
White, yellow, blue, green and red.
Marking
Text, logo and sequential numbers.
Customised version
3.000 pcs. +
Packing
Supplied in boxes of 1.000 pcs.
Get a free and non-binding offer
Round Seal – high visual effect
---
The Round Seal has a unique round lock head that can be marked with your company logo/name and sequential numbers for maximum visual effect.
Furthermore the Round Seal can be manufactured in 5 different colours. The Round Seal is a great choice for tasks where a high tensile strength is needed and where the profiling of the company is important.
The total length of the security seal is 220 mm. and the tensile strength is approx. 60 kg. The security seal must be removed with a diagonal cutter or a similar tool.
The Round Seal is suitable for sealing trailers, refrigerated trailers, wagons and similar.
Customised version
---
We offer Round Seal in a customised version, which means that we can add your company name / logo and sequential numbers for extra security and visual effect.
Miladan has a graphic department that can help you organize your wishes and needs in a visual draft so that you can get a preview of the products design.
If you want a standard metal security seal, we recommend our T-seal, which we have in stock – link to T-seal.
All standard products at Miladan can usually be delivered within 24 hours.
Vis mere