MS-STEB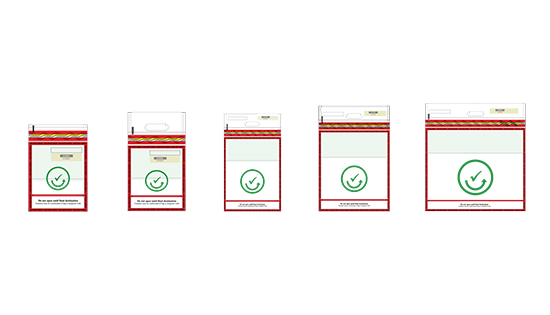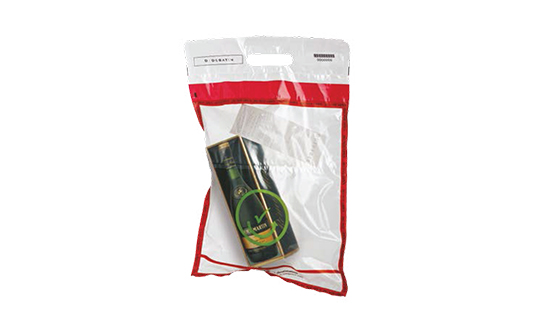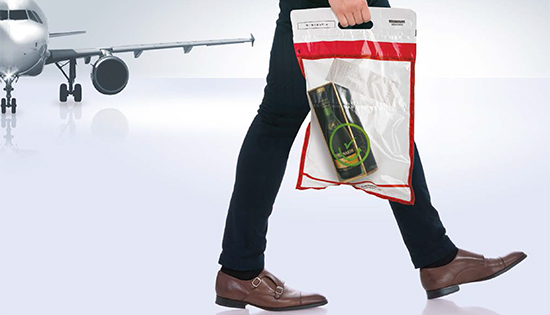 STANDARD VERSION
Film
Transparent
Measurements (exterior dimensions)
225 x 340 mm + 85 mm handle
340 x 515 mm + 85 mm handle
395 x 515 mm + 85 mm handle
555 x 525 mm + 85 mm handle
Closure
Security tape
CUSTOM VERSION
MS-STEB can be customised with its own text and logo.
Get a free and non-binding offer
MS-STEB, airport security bags
---
MS-STEB is a security bags designed for use in airports in response to the threat of liquid explosives, and the bag complies with the provisions of the International Civil Aviation Organizations (ICAO) for liquid objects.
MS-STEB is an abbreviation of MilaSafe – Security Tamper-Evident Bags.
The restrictions have been put into effect for liquids, gels and aerosols that passengers purchase in the duty-free shop after passing the security check.
These liquids carried on board the aircraft in the cabin must be sealed in a transparent safety bag. It is a standard procedure at most airports and is a requirement to be able to carry liquids across borders in international airspace.
We partner with several airports, embassies, public institutions and the like, all of which prioritize security at the highest level, and have implemented security bags in their security protocols.
Meets all security requirements
---
MS-STEB (security bag) meets all requirements issued by ICAO (International Civil Aviation Organization) and ETRC (European Travel Retail Council).
The security bags contribute to an increased level of security for both businesses and consumers.
The bags are equipped with a separate receipt space (proof of purchase). It can be used to show evidence that the goods have been purchased in the Duty Free shop so that there are no unfortunate episodes or misunderstandings which may delay the security procedure.
MS-STEB is provided with a tamper-proof security closure.
Standard or customised version
---
We offer MS-STEB in both a customised and standard version.
We have a graphic department that organizes your wishes and needs in a visual draft, so you can get a taste of the product's design.
You can create your own unique security bags by adding your own logo, barcode, text, etc.
Our standard version can be ordered in transparent and in the following sizes:
Measurement (exterior dimensions) – Transparent
225 x 340 mm + 85 mm handle
340 x 515 mm + 85 mm handle
395 x 515 mm + 85 mm handle
555 x 525 mm + 85 mm handle
We look forward to hearing from you.
Vis mere