MS-Security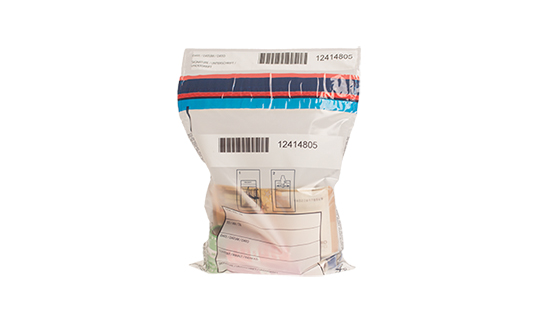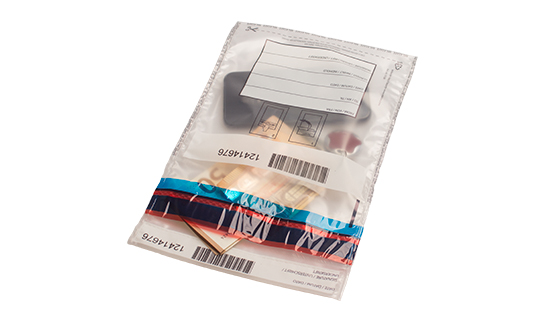 STANDARD VERSION

Film
Transparent or black and white
Measurements (ex. dimensions) – Transparent
195 x 265 + 30 mm receipt
290 x 395 + 30 mm receipt
Measurements (ex. dimensions) – Black and white
195 x 265 + 30 mm receipt
290 x 395 + 30 mm receipt
Security Closure
HSC – High Security Closure
Seq. no / barcode
Yes
Order
Minimum 1,000 pieces
CUSTOM VERSION
Our MS-Security bags can be fully customised to your individual requirements and desires for the functionality of the bag.
The bag can be customised as needed with its own text / logo and in the desired size, and with a wide range of security features.
In the description further down the page you can read about the security parameters that we can integrate into your solution.
Material
High-strength LDPE, HDPE or MDPE film
Material Colour
Transparent or colored
Film Thickness
From 45 to 120 µm
Print
Multicolour high resolution
Get a free and non-binding offer
MS- Security bags for value management
---
MilaSafe (MS-Security Bag) is a tamper-proof security bag for handling, transporting and storing money, valuables and documents. So whether you are a bank, a hotel, a store, a public institution, a security company, a courier or a hospital, MilaSafe has a solution that you can trust in your handling.
Any attempt to open MilaSafe can be seen immediately. Unauthorized opening cannot be concealed thanks to a number of safety features incorporated into the bag.
We offer a standard assortment of safety bags, but we also offer to customize the bag to your needs in the desired size, with exterior pockets for documentation, receipts for tearing, folded bottom and in exactly the thickness and quality you may need.
Of course, you also have the opportunity to customize the bag with your own text and company logo. This ensures that you get the optimal design for your specific needs and at the same time you profile your company.
Prevention against theft
---
Too many companies are experiencing unfortunate episodes of internal fraud and theft.
This is a serious problem that not only has financial consequences, but also to a large extent causes social consequences such as distrust among colleagues in the workplace. Many companies have not defined guidelines for such situations that can lead to serious misunderstandings.
Milasafe is a sought-after solution in the hotel, restaurant, banking, and retail industries, where employees operate with values ​​on a daily basis.
Our new MilaSafe safety bags are technologically advanced products where we can integrate a wide range of safety features that prevent unauthorized opening.
Security features that we can integrate into your solution:
–   security tape with mechanical, thermal and chemical protection
–   security welds and microprints on the sides of the bag
–   water-soluble ink is printed under the safety tape
–   individual serial number and barcode
–   receipt with serial number and barccode
–   unique hidden characters
In addition, the safety bag can be equipped with perforation, micro-printing, document pockets, paper labels on the outside and bubble film inside.
Standard or customised version
---
We offer MilaSafe safety bags in both a custom and standard version.
We have a graphic department that organizes your wishes and needs in a visual draft, so you can get a taste of the product's design.
You can create your own unique security bags by adding your own logo, barcode, text, etc.
The standard version can be ordered in transparent and in black and white:
Objectives (exterior dimensions) – Transparent
195 x 265 + 30 mm receipt
290 x 395 + 30 mm receipt
Dimensions (exterior dimensions) – Black and white
195 x 265 + 30 mm receipt
290 x 395 + 30 mm receipt
As a rule, all standard products at Miladan can be delivered within 24 hours.
Vis mere