Dart Padlock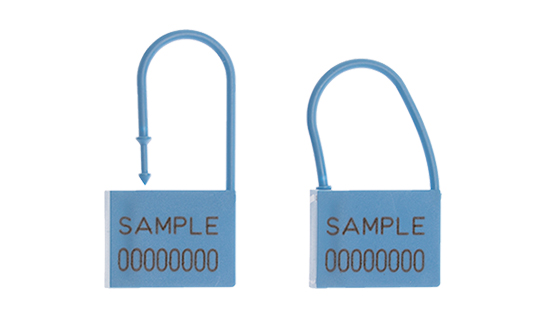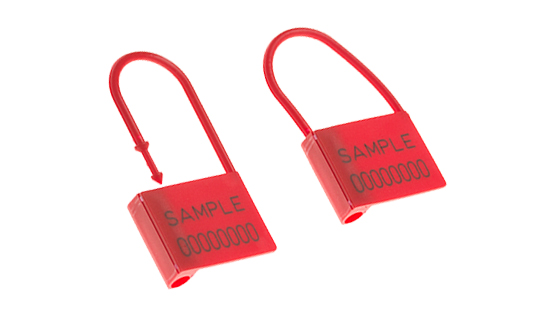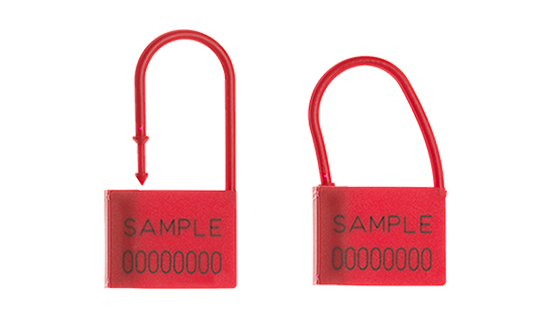 Total height
50 mm
Total height – closed
44 mm
Locking housing
25 x 19 mm
Thickness of the locking housing
8 mm
Hasp
2 mm
Material
Polypropylene (PP)
Colours
White, yellow, blue, orange, green, red and grey
Marking
Text, sequential numbers, logo, QR code and barcode
Marking colour 
Black
Marking technique
Laser engraving
Customised version
5.000 pcs. +
The requirements for quantity may vary
Packing
Supplied in export boxes of 1.000 pcs. and 5.000 pcs.
Get a free and non-binding offer
Dart Padlock is a solid padlock seal
---
Dart Padlock can be used for sealing first aid kits, barrels, bags and suitcases, ATM cassettes, trolleys etc.
The seal is easy to handle. It is sealed by inserting the tip of the hasp into the locking housing and adding a slight pressure until the hasp is locked.
A padlock seal is always designed with a fixed closing length. This means, that the seal cannot be pulled around the closure – it can only be inserted.
The fixed closing length makes the seal suitable for sealing tasks where the unit is moving and where the seal may be subjected to pulling.
An alternative solution to traditional plastic seals with a fixed closing length
---
Dart Padlock is a part of Miladans range of Padlock seals.
It is not possible to remove the seal without destroying it.
The Padlock seal is made of polypropylene (PP), which is a 100% recyclable plastic material.
If you want a padlock seal with a higher tensile strength, we recommend our Padlock 8001, which is supplied with a metal hasp.
Standard or customised version
---
We offer Dart Padlock in a customised version.
We have a graphic department that organizes your wishes and needs in a visual draft so that you can get a preview of the product's design.
It is possible to add your own text, sequential numbers, logo, QR code and barcode to the seal.
Standard version of Dart Padlock (produced on order)
Colour: Yellow
Text: SEALED and with sequential numbers
Quantity: 5.000 pcs. +
We look forward to hear from you.
Vis mere