MD – Heavy Duty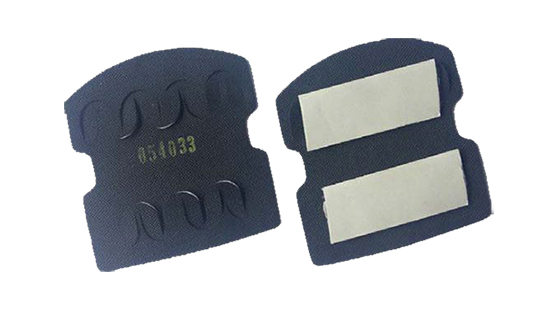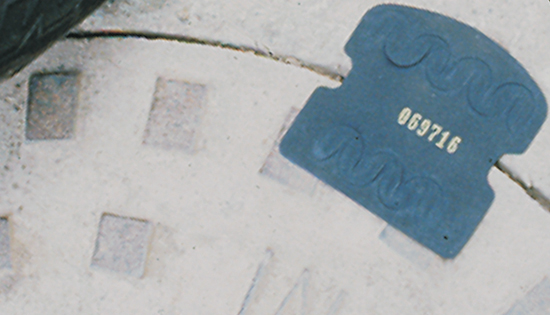 STANDARD LABEL
Size
70 mm x 70 mm
Material
Vulcanized rubber
Adheres
Powerful adhesive mastic
Security cuts
Yes
Colour
Black
Unique sequential number
Yes
Packing
Supplied in boxes of 1.000 pcs.
Box size
520 mm x 380 mm x 200 mm
Get a free and non-binding offer
MD – "heavy duty" safety label
---
The seal is designed to seal manhole covers, inspection covers, and other rough / uneven surfaces and has excellent resistance to unfavourable environmental- and weather conditions.
MD is made of vulcanized rubber and is provided with two lanes of "heavy duty" mastic adhesive that can withstand to be run over by even heavy vehicles.
The seal is provided with two security cuts, to prevent tampering or unauthorized access by unauthorized employees.
The strong material means that the seal does not get worn out or destroyed during use as a traditional sealing label.
A label seal that "almost" cannot wear out
---
The safety cuts in the seal function as a help to prevent tampering. The safety cuts are designed to be destroyed when attempting to remove the label from the attachment surface.
It is an effective security that is used by many professionals, such as craftsmen, contractors, airport staff, police etc. who need to secure the workplace.
MD is a flexible seal as it can be used on most surfaces.
If you are unsure whether MD is suitable for a surface, please contact Miladan for advice.
Standard version
---
We offer MD in a standard version.
Standard version
Colour: Black
Size: 70 mm x 70 mm
Sequential number: Yes
Quantity: 1.000 pcs. +
This standard product can typically be shipped within 24 hours.
Vis mere