Write-on Label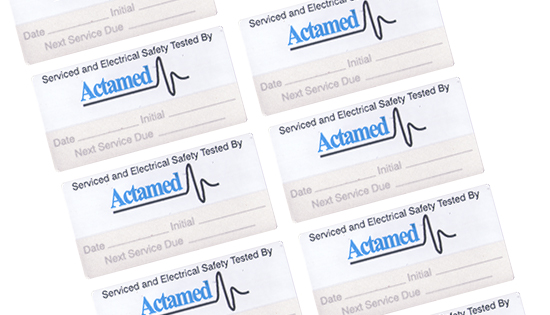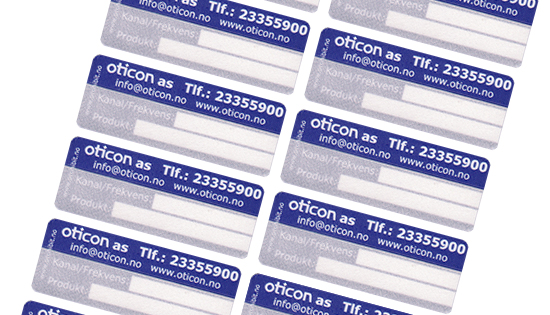 STANDARD LABEL
We do not offer a standard version of this label.
The write-on label is always customised to the specific need according to size, colour, print, etc.
CUSTOMISED LABEL
Size
As required
Colour
As required
Print
Possibility of sequential numbering, logo, barcode and text
Order
Minimum 1.000 pcs.
Get a free and non-binding offer
Pre-laminated Write-On label
---
Write-On is a partially pre-laminated label intended for the companies who need to write on the label, but who at the same time want to seal / retain the written information and secure the text against manipulation.
The label is very user-friendly, and is a good tool to secure your information against changes.
Write-On is a customised label solution that is always adapted to your needs.
Setup and use
---
The label is often used where there is a need to write a service date, a repair date, a warranty period, the next inspection or the like. At the same time, the label indicates the object's ownership and affiliation as well as it detects possible attempts of unauthorized manipulation or cheating.
The label is designed in such a way that you can laminate the last part of the label yourself quickly and easy, once you have filled it in with the relevant information.
In this way, the text is sealed and protected against changes, wear, etc.
Write-On – A customised solution
---
Write-On is a label solution that is always customised to your needs.
It is possible to add your own information on the label in the form of a logo, sequential number, barcode etc.
A customised label is a simple but important tool for branding.
We have a graphic department that organizes your wishes and needs in a visual draft so that you can get a preview of the product's design.
You are always welcome to contact Miladan for advice and guidance in choosing a solution.
Vis mere