Security Tape – STN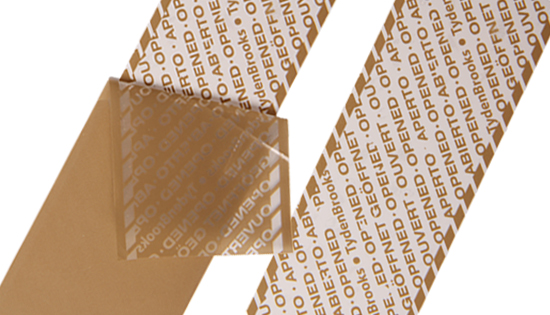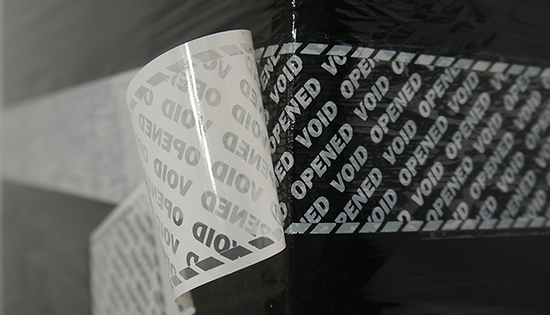 STANDARD TAPE
Size
Length 50 meters x width 50 mm
Colour
Red, blue, green, yellow, brown etc.
Order
Minimum 20 pcs. (1 box)
This product was originally
called KTB
CUSTOMISED TAPE
Both the tape surface and the VOID security message can be customised as needed.
Size
Length 50 meters x width 50 mm or as desired
Perforation
Perforation of the tape is possible
Colour
Red, blue, green, yellow, brown etc.
Order
Minimum 72 pcs.
Get a free and non-binding offer
Security tape STN with void message
---
The security tape STN has been introduced to satisfy the growing demand for high quality and affordable security tapes.
The tape leaves a VOID / OPENED security message and is as standard supplied with a neutral surface (no text).
The advantage of a neutral security tape is that it does not attract attention as it most of all looks as a normal packing tape. This can be an advantage if there is a suspicion of shrinkage and you do not want the employee or external staff to be aware of this.
The model STN is very suitable for companies who want clear evidence if attempts are made to access the company's values, but who do not want to inform the outside world of the company's security measures.
If you would like to know more about the possibilities of our STN security tape, please feel free to contact us.
Preventive and flexible security tape
---
Security tape STN is a quality tape that can be used on a wide range of surfaces.
Typically, the tape is used on:
–   cardboard
–   fibre cartons
–   plastic
–   stretch film
–   metal
–   diff. wood types
–   etc.
Any attempt to remove or lift the tape will result in a clear VOID / OPENED security message left on the surface.
It is possible to adjust the tape with your own logo and safety message for optimal profiling and increased preventive effect.
Standard and customised solution
---
We offer model STN in a standard solution but the tape can also be customised as desired.
We have a graphic department that organizes your wishes and needs in a visual draft so that you can get a preview of the product's design.
You can create your own unique security tape by adding your own logo, barcode, text and sequential number.
With customised tape, it is possible to choose between more widths and lengths.
Vis mere