Security Tape – CMT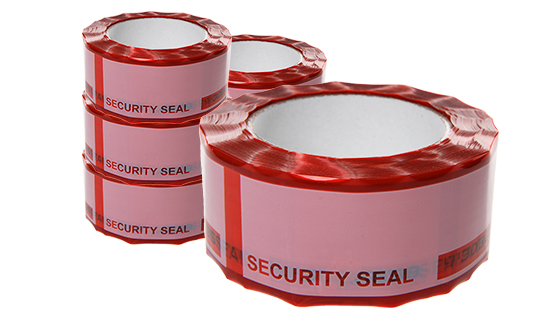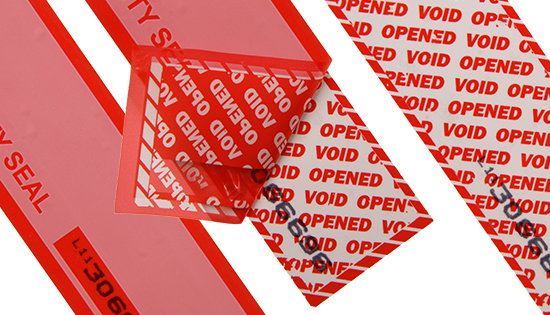 STANDARD TAPE

Size
Length 50 meters x width 50 mm
Perforation
Yes – every 152.4 mm
Sequential number
Yes – every 152.4 mm
Colour
Red
Order
Minimum 20 pcs. (1 box)
This product was originally
called KTL+
CUSTOM TAPE

Both the tape surface and the VOID security message can be customised as needed.
Size
Length 50 meters x width 50 mm
Perforation
Perforation of the tape is possible
Colour
Red, blue, green, yellow etc.
Order
Please contact Miladan
Get a free and non-binding offer
Security Tape CMT with void message
---
This security tape shows a clear indication if unauthorized intervention on the sealed object has been made. We recommend the tape for cardboard boxes, pallets, plastic containers or the like during storage or transport. In addition, the tape provides a good preventive security.
The tape is supplied as standard with perforations and with sequential number. The perforations mean that a roll of security tape consists of 328 pieces, each of which is marked with a unique sequential number. The perforations facilitate handling and make it possible to use the security tape as individual labels.
If the tape is lifted, the adhesive disappears from the foil and it is not possible to reseal the tape.
The tape leaves a standard VOID / OPENED security message when removed.
Model CMT is very suitable for production- and distribution companies, airports and similar places where there is a need to seal cardboard boxes after inspection and where it is important that the contents of the shipment cannot be accessed unauthorized.
The tape can be used with a standard tape dispenser.
If you want to hear more about the possibilities with Security Tape CMT as a packing- and security tape, you are welcome to contact Miladan.
Preventive and flexible security tape
---
Security Tape CMT is a flexible quality tape that can be used on a wide range of surfaces.
In the manufacturing industries, the tape is often used on:
– cardboard
– fibre cartons
– plastic
– stretch film
– metal
– various types of wood
– etc.
The tape is made of polypropylene and is provided with a strong adhesive that ensures optimal adhesion on most surfaces.
The OPEN / VOID security message has a good preventive effect and can help prevent theft or attempted manipulation by unauthorized staff.
Standard and customised solution
---
We offer our Security Tape model CMT in both a customised and a standard solution.
If you want the tape customised, then we have a graphic department that organizes your wishes and needs in a visual draft so that you can get a preview of the product's design.
When the tape is customised with your own print, it is also possible to adjust the width and length of the tape to your needs.
We offer the security tape in a standard solution of 50 meters x 50 mm.
Our standard version is supplied in boxes of 20 pcs.
Vis mere