PSW97+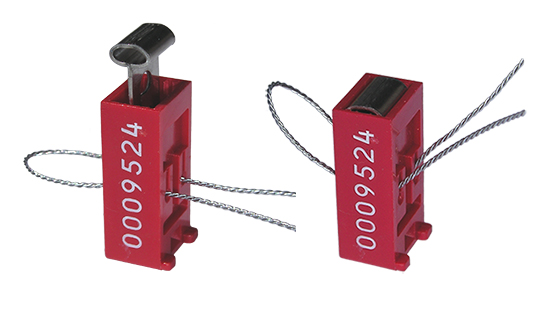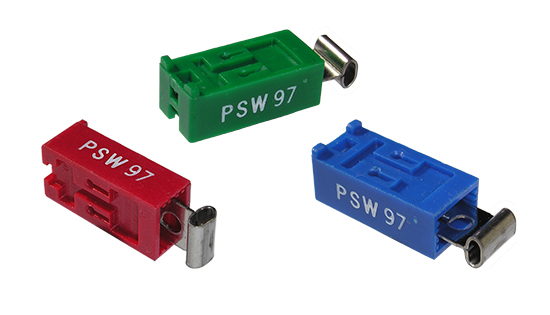 Measurement
27 x 13 x 10 mm
Material
ABS
Locking plunger
Metal
Working temperature
– 20C / +80C
Marking
Logo, text and sequential numbering
Marking colours
White or black
Colours
White, grey, black, yellow, orange, red, blue, green, etc.
Standard version
Colours: Red   
Text: SECURITY SEAL and with sequential number.
Amount: 1.000 pcs. +
Colours: Blue
Text: SECURITY SEAL and with sequential number.
Amount: 1.000 stk. +
Custom version
10.000 pcs. +
Packing
Supplied in boxes of 1.000 pcs.
Get a free and non-binding offer
PSW97 – Popular plum for supply
---
The PSW97 is a handy and flexible sealing.
The PSW97 is a flexible sealing solution that is ideal for devices requiring wire in varying lengths. An ideal alternative to an old lead seal.
Meter seals are used to indicate a break on the gauges.
Heating, water and gas meters all represent a great risk of manipulation or cheating, as the PSW97 helps companies prove and prevent.
A meter seal sends a signal about a sealed gauge that increases the likelihood that the gauge will not break.
Setup and material
---
PSW97 is made of plastic material, more specifically, ABS plastic. In addition, it also has a locking stamp, which is made of metal.
The seal comes as standard without pre-installed wire. However, it is a flexible solution as all wiretypes can be used.
Whether it's stainless steel wire, galvanized steel wire or a plastic coated wire wire, the wire can be customized to suit your needs.
The sealing is suitable for virtually all devices, and you can even adjust the seal in relation to the object.
Standard or customized solution
---
We offer PSW97 in both custom and standard solutions.
Miladan staff are always on hand to help you get the right solution to your challenge.
We have a graphic department that organizes your wishes and needs in a visual draft so you can get a taste of the product's design.
You can create your own unique measurement seal by adding your own logo, barcode, text and continuous number.
A customized solution can be designed in the following colors: White, Gray, Black, Yellow, Orange, Red, Blue, Green. Other colors may also be an option upon request.
If you want easier handling and faster delivery, you can also order the measuring tape in standard format.
Standard edition is offered in the following formats:
Color: Red or Blue
Text: SECURITY SEAL + Serial Number
Quantity: 1,000 pcs. +
All standard products at Miladan can be delivered within 24 hours.
Vis mere