EasyFix Large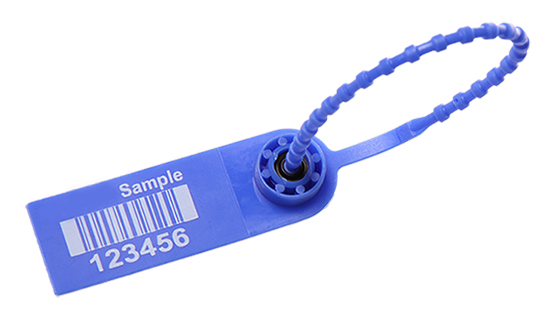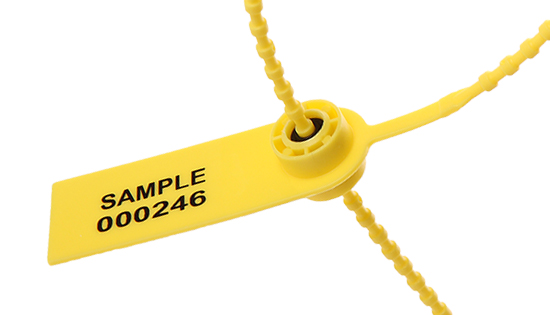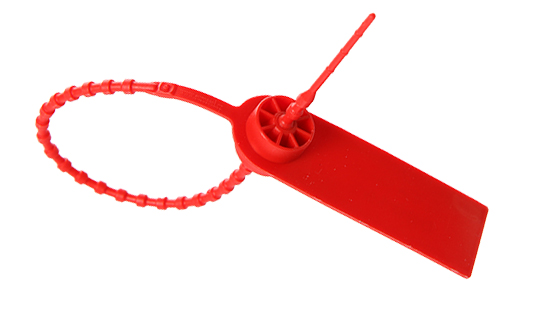 Total length
280 mm
400 mm
Operational length
(280) 180 mm
(400) 300 mm
Diameter
3,8 mm
Pull apart force
Min. 100 N (ca. 10 kg.)
Temperature range
– 40C / +50C
Material
Polyethylene (PE)
Locking mechanism
Polyacetal (POM)
Print
Sequential numbers, barcode, writing field, text and logo
Printable on both sides
Print colour
Black or white
Colour
White, yellow and red
Minimum order quantity
1.000 pcs.
Packaging
10 pcs. per mat, 100 per bag and 1.000 pcs. per box.
Get a free and non-binding offer
EasyFix Large – adjustable security strap seal
---
EasyFix Large is designed with a round strap, which makes it easy to adjust in size and to adapt to users' specific requirements.
The only difference between EasyFix (link to EasyFix) and EasyFix Large is the flag size and the amount of information that can be printed on the flag.
The seal can be printed on both the front and back. Letters/numbers, barcode, writing field and logo can be printed.
Logo printing
---
With EasyFix Large, it is possible to integrate larger logos and designs for greater recognizability.
This not only strengthens the preventive effect but also has a positive signal value in relation to branding and marketing of your business.
The seal is ideal for pallet tanks, trailer doors, tank truck valves, railcars and more.
The adjustable strap pulls-up tight for close tolerances. Fits any closure larger than 3,8 mm diameter
Customised version
---
We offer EasyFix Large in a customised version.
We have a graphic department that organizes your wishes and needs in a visual draft, so you can get a taste of the product's design.
It is possible to add your own text, logo, barcode, writing field and serial number.
If you require quick delivery, we can offer our standard range of EasyFix which is a very similar seal.
All standard products at Miladan can typically be shipped within 24 hours.
Vis mere