FixIt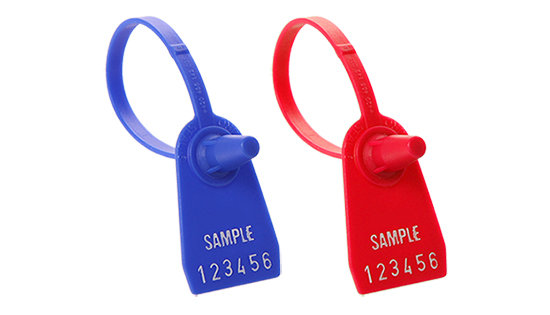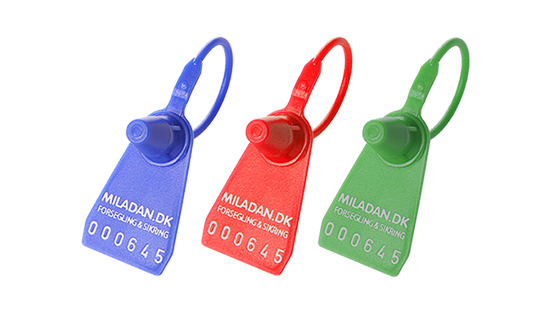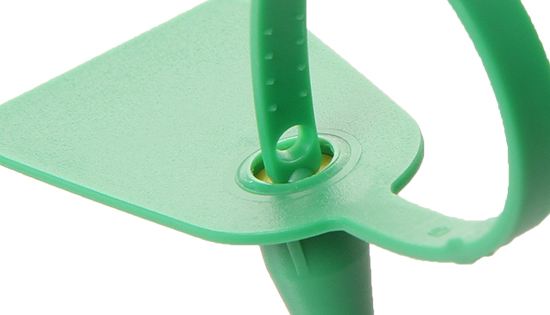 Total length
125, 170, 215 og 270 mm.
Operational length
(125) 79 mm
(170) 121 mm
(215) 161 mm
(270) 216 mm
Width
(125) 4 mm
(170 / 215 / 270) 5 mm
Pull apart force
(125) min. 80 N (ca. 8 kg.)
(170 / 215 / 270) min. 60 N (ca. 6 kg.)
Temperature range
– 40C / +50C
Material
Polyethylene (PE)
Locking mechanism
Polyacetal (POM)

Print possibilities
Sequential numbers, barcode, writing field, text and logo
Printable on both sides
Print colour
Black and white
Colour
(125) Blue, yellow and red
(170, 215) Blue, yellow, red, white, grey, black, orange and green
(270) Blue, yellow, red and grey
Standard version
Model: 210 and 270
Colour: Yellow or blue
Text: SECURITY SEAL and sequential numbers
Minimum order quantity: 1.000 pcs.
Minimum order quantity
1.000 pcs.
Packaging
10 pcs. per mat, 100 per bag
1.000 pcs. per carton
Get a free and non-binding offer
FixIt – a fixed closure length security seal
---
FixIt is a handle-friendly seal, which is designed with a fixed closure length and is offered in several different lengths.
The fixed closing length makes the sealing suitable for tasks where the sealed unit is in motion.
FixIt presents a flexible solution, as it is possible to have the plastic seal delivered in many different lengths and colors.
The seal is a popular solution for companies in the transport industry. Here it is necessary to have a seal that can seal the trailer without the seal risking falling off during transport, due to movement in the transport unit and its closing device.
Miladan always recommends a seal with a fixed closure length for companies that want to use a plastic seal for sealing transport units.
The seal is also recommended for the following functions: Trailers, trailers, freight wagons, refrigerated wagons, roller cages, trolleys, containers and more.
Handle-friendly seal
---
FixIt is part of Miladan's range of fixed closure length plastic seals and the seal is distinguished by being very easy to seal.
FixIt is made of polypropylene (PP), and has a locking insert of polyacetal (POM) which is ultrasonically welded.
The total length of the seal is 125 mm, 170 mm, 215 mm or 290 mm, and has a working length of 79 mm (125), 121 mm (170), 161 mm (215), 216 mm (270). The seal has a handling temperature of -40C / + 50C.
Standard and customised version
---
We offer FixIt in both a customized and a standard version.
We have a graphic department that organizes your wishes and needs in a visual draft, so you can get a taste of the product's design.
It is possible to add your own text, logo, barcode, writing field and serial number, which can be printed on both the front and back.
Standard version of FixIt (in stock)
Colour: Yellow and blue
Total length: 210 mm
Text: SECURITY SEAL and with serial number.
Quantity: 1,000 pcs. +
Color: Yellow and Blue
Total length: 270 mm
Text: SECURITY SEAL and with serial number.
Quantity: 1,000 pcs. +
All standard products at Miladan can be shipped out within 24 hours.
We look forward to hearing from you.
Vis mere