PowerLock ST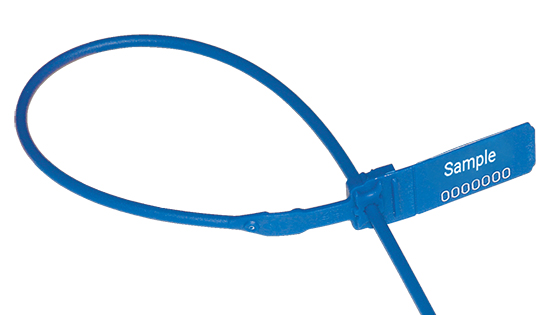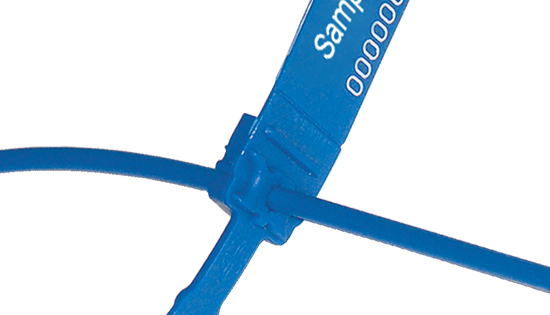 Total length
515 mm
Working length
425 mm
Diameter
3.8 mm
Breaking strength
400 N (40 kg)
Temperature
– 40C / + 60C
Material
Polypropylene (PP)
Locking insert
Metal
Print
Possibility of serial numbers, barcode, text and logo.
Can be printed on the front and back.
Colours
Blue, green, red, yellow, white
Print colour
White or black
Custom version
2,000 pcs. +
Packing
Boxes of 1,000 pcs.
The box measures:
58x22x30 cm and weighs 6.4 kg.
Matching label
Possibility of matching label
Get a free and non-binding offer
PowerLock ST, with a breaking strength of 40 kg.
---
PowerLock ST is a strong plastic seal with a strap diameter of 3.8 mm and a breaking strength of approx. 40 kg. The high breaking strength makes the seal suitable for sealing units where the security seal can be exposed to shocks or pulls in connection with the handling.
The main difference between PowerLock ST and PowerLock (link to PowerLock) is that the ST model can be delivered with a matching label on the back, which can be transferred to shipping paper or similar documentation in connection with sealing. The label minimizes the risk of misreading, misspelling or other misregistration.
PowerLock ST is available with and without prongs.
Matching label
---
PowerLock ST can be used for sealing freight wagons, sacks, containers etc., and due to the smooth strap it is easy to seal, unlike a nubbed belt, which can be hard on the fingers/hands.
The seal can be customised with serial numbers, company name, bar code, writing field and logo. Possibility of printing on both front and back.
In the ST series we also offer:
EasyLock ST with a strap diameter of 2 mm, and in total lengths of 235 mm, 342 mm and 435 mm (link to EasyLock ST)
SafeLock ST comes with a flat strap with a width of 7.8 mm, and in a total length of 428 mm (link to SafeLock ST)
Both products offer exactly the same print options as the PowerLock ST, just as the products can also be delivered with a matching label.
A customised solution
---
We only offer PowerLock ST in a customised version.
We have a graphic department that organizes your wishes and needs in a visual draft, so you can get a taste of the product's design.
You can create your own unique seal by adding your own logo, barcode, text and serial number and to minimize the risk of errors in connection with registration, we can offer the seal with a matching label on the back.
If you are in an emergency and need a sealing solution, we will make our standard solutions available.
Contact Miladan and we will help you find the right solution for your needs.
Vis mere