SafeLock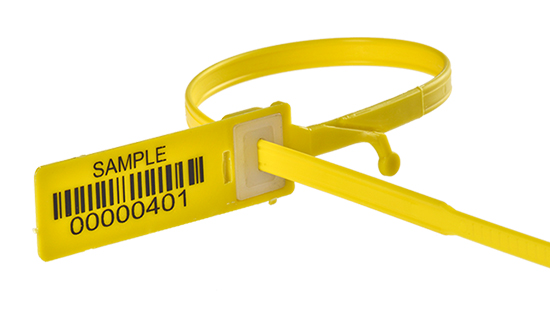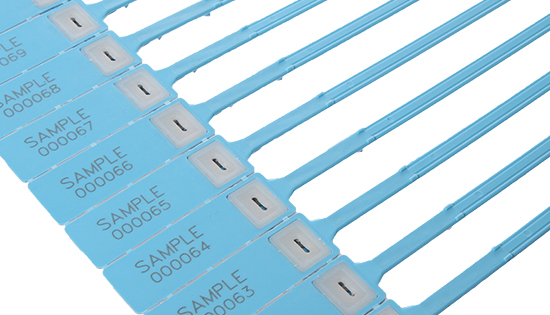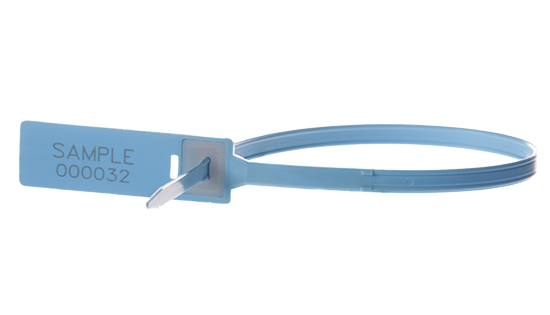 Total length
335 mm
430 mm
510 mm
Operational length
(335) 215 mm
(430) 315 mm
(510) 395 mm
Width
7,5 mm
Pull apart force
400 N (40 kg)
Temperature range
-40 °C/+80 °C
Material
Polypropylene (PP)
Locking mechanism
Metal
Print
Sequential numbers, barcode, text and logo
Printable on both sides
Print colour
Black and white
Colour
White, yellow, orange, red, blue, green and light blue
Minimum order quantity
2.000 pcs.
Packaging
1.000 pcs. per carton
(330) Box size:
24x34x39 cm and weighs 5,7 kg.
(430) Box size:
24x44x39 cm and weighs 6,1 kg.
(510) Box size:
24x52x39 cm and weighs 7,3 kg.
Get a free and non-binding offer
SafeLock – a strong plastic security seal
---
SafeLock is a very strong plastic security seal with an adjustable length, that can be adapted to almost any sealing needs.
SafeLock is offered in 3 different sizes with a total length of respectively 335, 430 and 510 mm. 
The seal is made of polypropylene (PP).
It is designed with a smooth flat strap that makes it easy to adjust in length.
There is also the option of selecting a tear-off device for easier removal of the security seal.
40 kg. breaking strength
---
SafeLock is suitable for a large number of applications, due to its high strength and flexible closing length.
With an impressive breaking strength of approx. 40 kg. it is suitable for preventive sealing of cargo protection, big bags, trollies, and alike.
This seal can often replace a much stronger and more expensive security seal, such as a metal seal. 
Standard or customised version
---
We offer SafeLock in both a customised and standard version.
We have a graphic department that organizes your wishes and needs in a visual draft so you can get a taste of the product's design.
You can create your own unique security seal by adding your own logo, barcode, text, and seq. number.
Standard version on stock, for immediate dispatch
Model: 335 mm
Colour: Blue
Text: SECURITY SEAL and seq. nr.
Amount: 1.000 pcs.
All standard products at Miladan can be shipped within 24 hours.
Vis mere