EasyLock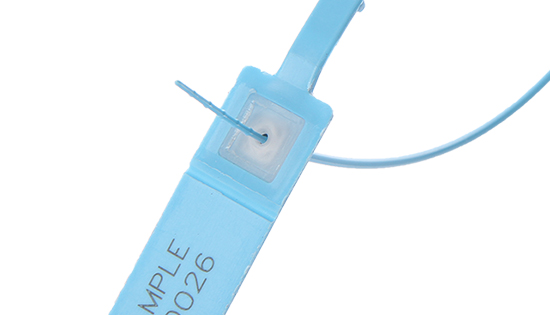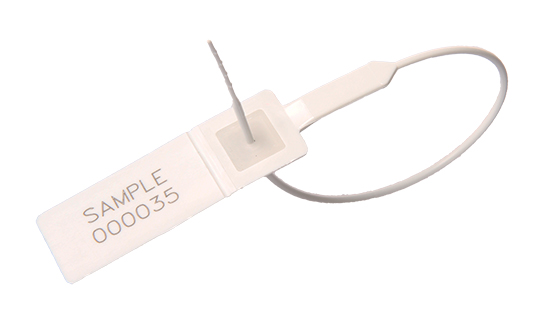 Total length
315 og 415 mm
Operational length
(315) 230 mm
(415) 335 mm
Diameter
2 mm
Pull apart force
150 N (15 kg)
Temperature range
-20°C / +80°C
Material
Polypropylene (PP)
Locking mechanism
Metal
Print
Sequential number, barcode, text and logo
Printable on both sides
Print colour
Black and white
Colour
White, yellow, orange, red, blue, green and light blue
Standard version
Model: 315
Color: White
Text: SECURITY SEAL and seq. nr.
Quantity: 1,000 pcs. +
Customised orders 
1.000 pcs.
Packaging
1.000 pcs. per carton
(330) Size:
24x33x33 cm., weight: 3,6 kg.
(430) Size:
24x44x33 cm., weight: 4,0 kg.
Get a free and non-binding offer
EasyLock with a diameter of only 2 mm
---
EasyLock is a very popular adjustable plastic seal with a strap diameter of only 2 mm.
As the name suggests, this seal is userfriendly.
The seal is produced in polopropylene (PP) and has a locking insert of metal that locks the strap in the desired length.
For all seals with variable closing length, the seal must be fully tightened. This is done to prevent attempted manipulation.
Miladan recommends that all companies introduce a handling procedure to ensure proper use of the company's seals. Never leave the responsibility to external employees unless they have the full trust of the company and have been thoroughly introduced to the handling procedure.
EasyLock can be used for many sealing tasks such as sealing bags / sacks, boxes, roller cages, cabin trolleys, valves, 1000 liter containers, chemical containers etc.
Proper handling
---
EasyLock is part of Miladan's selection of pull-up seals.
When the seal is mounted, many choose from an aesthetic point of view to cut off the end of the seal – the part that is in excess. Miladan does not recommend this, as it is easier to verify whether the seal has been tampered with if the seal remains intact.
Ask Miladan's consultants for advice so that together we can find the perfect sealing solution for you.
The seal is offered in 2 lengths:
– 315 mm
– 415 mm.
Standard or customised version
---
We offer EasyLock in a customized and in a standard version.
We have a graphic department that organizes your wishes and needs in a visual draft, so you can get a taste of the product's design.
You can create your own unique label seal by adding your own logo, barcode, text and sequential number.
Standard version of EasyLock (in stock)
Total length: 315 mm
Color: White
Text: SECURITY SEAL and with a sequential number
Quantity: 1,000 pcs. +
All standard products at Miladan can commonly be shipped within 24 hours.
Vis mere