SafeLock ST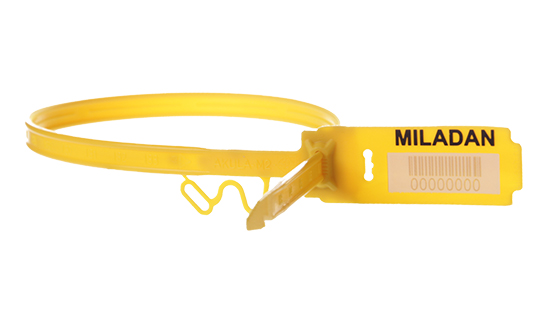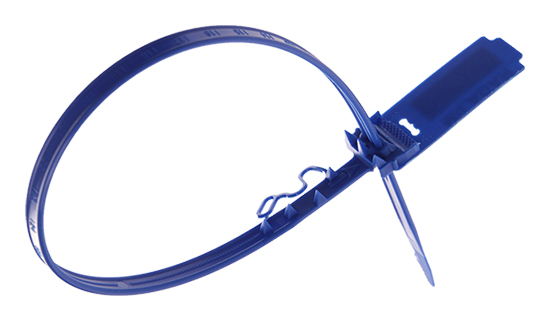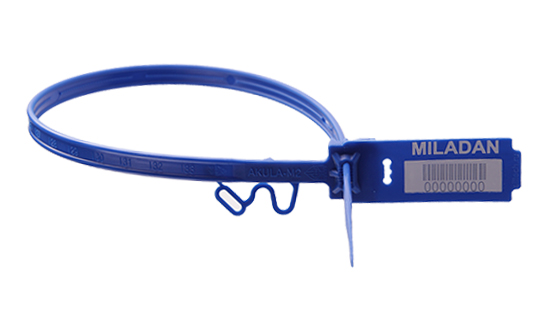 Total length
428 mm
Operational length
345 mm
Larghezza
7,8 mm
Pull apart force
400 N (40 kg)
Temperature range
– 20C / +60C
Material
Polypropylene (PP)
Locking mechanism
Metal
Print
Sequential numbers, barcode, text and logo
Printable on both sides
Print colour
Black and white
Colour
White, yellow, red, blue and green
Minimum order quantity
2.000 pcs.
Packaging
1.000 pcs. per carton
Size: 55x25x22 cm., weight: 6,1 kg.
Get a free and non-binding offer
SafeLock ST, a strong adjustable seal
---
SafeLock ST is a powerful and robust seal that is adjustable and easy to adapt to your sealing needs.
The plastic seal is designed with a flat and wide strap of 7.8 mm, which makes it easy to adjust in size.
The main difference between SafeLock ST and SafeLock (link to SafeLock) is that the ST model can be delivered with a matching label on the back, which can be transferred to shipping paper or similar documentation in connection with sealing goods. The label minimizes the risk of misreading, misspelling, or other misregistration.
There is also the option of optional tear-off device for easier removal of the seal.
Applications, etc.
---
SafeLock ST can be used for many applications, and across industries. The seal is ideal for use in a wide range of applications and is an obvious choice for sealing plastic and fabric bags, railway wagons, plastic boxes, barrels, etc.
With an impressive breaking strength of 40 kg. the plastic seal can be used for heavier tasks, which would normally require a stronger material such as metal.
In the ST series we also offer:
EasyLock ST with a strap diameter of 2 mm, and in total lengths of 235 mm, 342 mm and 435 mm (link to EasyLock ST)
PowerLock ST comes with a round strap with a width of 3.8 mm, and in a total length of 515 mm (link to PowerLock ST)
Both products offer the same matching label option as SafeLock ST.
A customised solution
---
We offer SafeLock ST in a customised version.
We have a graphic department that organizes your wishes and needs in a visual draft, so you can get a taste of the product's design.
You can create your own unique seal by adding your own logo, barcode, text and serial number and to minimize the risk of errors in connection with the registration, we can offer the seal with a matching label on the back.
Please contact Miladan and we will help you find the right solution for your needs.
Vis mere