EasyLock ST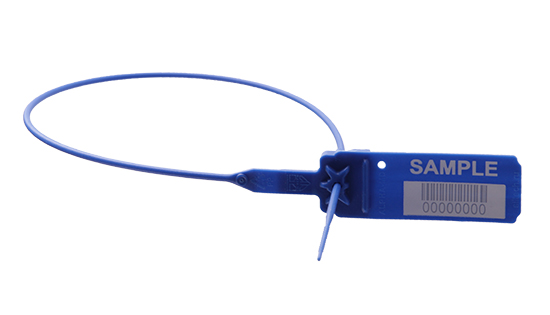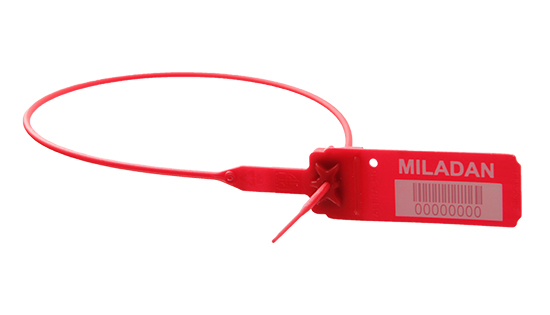 Total length
235 mm
342 mm
435 mm
Operational length
(235) 150 mm
(342) 255 mm
(435) 350 mm
Diametro
2 mm
Pull apart force
120 N (12 kg)
Temperature range
– 20C / +60C
Material
Polypropylene (PP)
Locking mechanism
Metal
Print
Sequential numbers, barcode, text and logo
Printable on both sides
Print colour
Black and white
Colour
Yellow, red, blue and green
Minimum order quantity
2.000 pcs.
Packaging
1.000 pcs. per carton
(235) Size: 39x22x15 cm., weight: 2,4 kg.
(342) Size: 55x22x13 cm., weight: 2,8 kg.
(435) Size: 55x22x15 cm., weight: 3,2 kg.
Get a free and non-binding offer
EasyLock ST, a strap of only 2 mm in diameter
---
EasyLock ST is an adjustable plastic security seal with a smooth and round strap of only 2 mm in diameter.
The straps diameter makes it suitable for the vast majority of closing devices and is, therefore, one of our preferred sealing solutions in plastic for, among other things, the chemical, transport and pharmaceutical industries.
The main difference between EasyLock ST and EasyLock (link to EasyLock) is that the ST model can be delivered with a matching label on the back, which can be transferred to shipping paper or similar documentation in connection with sealing goods. The label minimizes the risk of misreading, misspelling or other misregistration.
The smooth strap is gentle on the hands and makes the seal suitable for productions where the same employee handles several hundred seals a day.
The seal is recommended i.a. for sealing refrigerated trucks, trolleys, pallet tanks, roller cages, plastic and metal containers, etc.
A versatile seal
---
EasyLock ST is part of Miladan's selection of variable plastic seals.
In the case of security seals, a distinction is often made between fixed and variable sealing solutions. The advantage of a variable closing length seal is its adjustment function, which can be adapted to any need.
The EasyLock ST model is made of polypropylene (PP), which is a plastic material that is commonly used for a large number of our products.
In the ST series we also offer:
PowerLock ST comes with a round strap with a width of 3.8 mm, and in a total length of 515 mm (link to PowerLock ST)
SafeLock ST comes with a flat strap with a width of 7.8 mm, and in a total length of 428 mm (link to SafeLock ST)
Both products offer exactly the same marking options as EasyLock ST, and both can be delivered with a matching label.
A customised solution
---
We offer EasyLock ST in a customised version.
We have a graphic department that organizes your wishes and needs in a visual draft, so you can get a taste of the product's design.
You can create your own unique seal by adding your own logo, barcode, text and serial number and to minimize the risk of errors in connection with registration, we can offer the seal with a matching label on the back.
All standard products at Miladan can typically be shipped within 24 hours.
Vis mere