Sealing plier Aluroll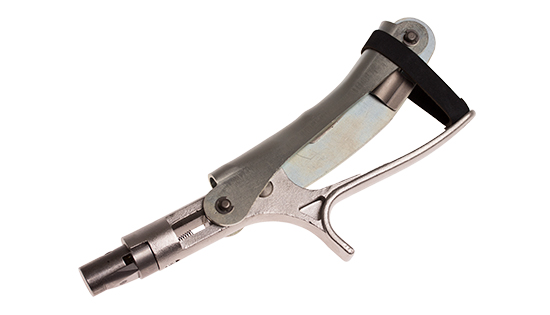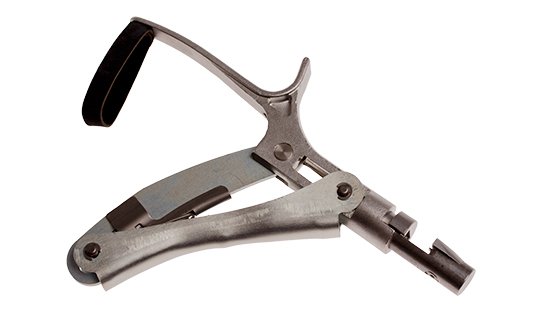 Material
Aluminum (AI)
Size
220 x 75 mm
Lock
Leather strap
Die
Customised with up to 7 digits
Weight
± 500g
Customised version
The sealing plier can be supplied with a customised die
The die can be customised with numbers and letters up to 7 digits
Packing
1 pcs.
Minimum order quantity
1 pcs.
Get a free and non-binding offer
Sealing plier for Aluroll seal
---
The Aluroll seal is sealed in three steps. Firstly, you insert the seal into a sealing plier; secondly, you insert a suitable sealing wire through the seal. Thirdly, you press the sealing plier around the seal. When the plier is pressed together, one end of the seal will be rolled together around the wire. This secures the sealing wire inside the seal. The wire is now impossible to pull out again.
The Aluroll seal is made of aluminium. See our Aluroll
It is possible to engrave the die (a plier has one die) with digits, that will appear on the seal when you press the sealing plier together. The engraving allows you to have your own text of max 7 digits embossed into the seal.
The sealing pliers are made of aluminium (AI).
Alternative solution
---
The sealing pliers can be adjusted for optimum performance.
In terms of handling, the Aluroll sealing solution, where you need to use three items for sealing: a seal, a wire and a sealing plier, can be hard to keep track of. Therefore, we also offer solutions that are easier to handle where the need for tools does not apply, as the sealing wire is an integrated part of the seal. See for example our Twist GP
You are very welcome to contact Miladan by phone or e-mail so that we can help you find the right solution for your sealing tasks.
Vis mere