Sealing plier Notox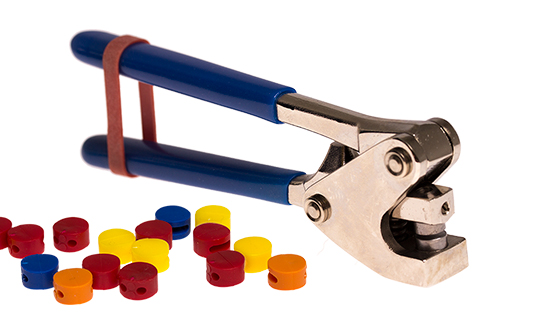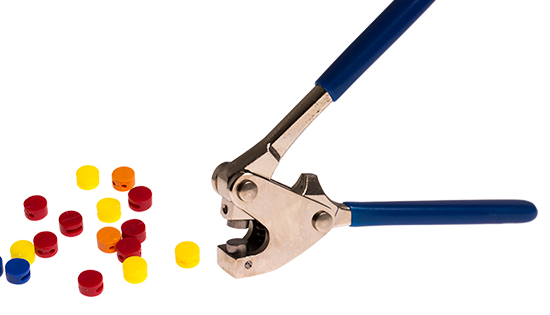 Total length
155 mm
Width
10 mm
Material
Nickel-plated steel with plastic coated handle
Colours
Steel with blue handle
Standard version
Model: Ø10 mm
Minimum order
1 pcs.
Custom version
Each plier has 2 dies that can be customised with numbers, letters or a simple logo.
Packing
1 pcs.
Get a free and non-binding offer
Sealing plier Notox plastic seal
---
The sealing plier makes it easy to apply sufficient pressure to the Notox plastic seal.
It is possible to have the dies engraved (each plier have two dies). The dies embosses the Notox seal when the plier is pressed together.
It is possible to engrave your own text of max 7 digits or a simple logo in the dies.
The plier is coated with nickel and a plastic coated handle.
The Notox seal is produced in plastic. Link to Notox
Alternative solution
---
The plier can be adjusted for optimum performance.
Managing the sealing plier solution can be a challenge, and if you want an easier and more flexible sealing solution, Miladan has many other solutions in the range that can serve as an alternative.
You are very welcome to contact Miladan by phone or e-mail so we can help you find the right solution for your sealing needs.
Vis mere