Spinner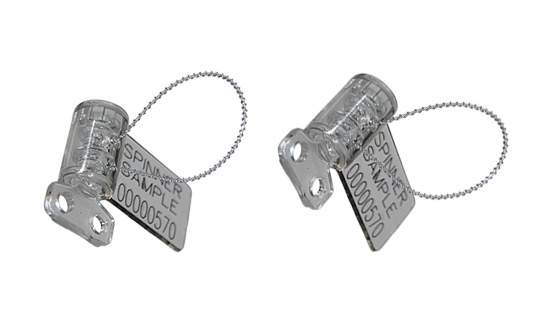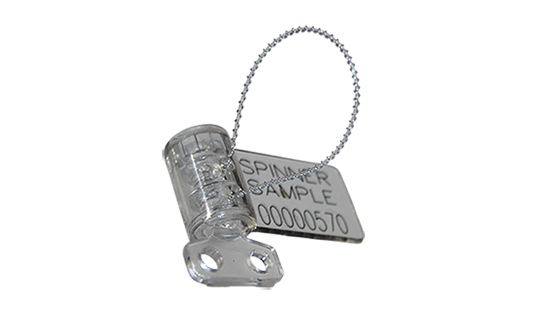 Size
38 x 25 mm
Material
polycarbonate
Locking insert
Polycarbonate
Wire hole
Ø 1,2 mm
Handling temperature
– 40C / + 80C
Marking
Laser engraving of sequential numbers and text
Colours
White, yellow, red, blue, green and black
Standard version
Colour: Transparent blue
Quantity: 1.000 pcs. +
Customised version
5.000 pcs. +
Packing
Supplied in boxes of 1.000 pcs.
Get a free and non-binding offer
Spinner – a wire seal
---
Spinner can be used in situations where there is a need to use a thin and flexible sealing wire in a variable length.
The seal is supplied without a pre-installed wire.
The clear plastic housing quickly reveals if attempts of tampering have been made.
The seal is made of polycarbonate, which ensures a handling temperature of -40C / + 80C.
Standard or customised solution
---
We offer Spinner in both a customised and a standard version.
We have a graphic department that organizes your wishes and needs in a visual draft so that you can get a preview of the product's design.
You can create your own unique seal by adding your own company name and sequential numbers to the seal.
Standard version – in stock
Colour: Transparent blue
Quantity: 1.000 pcs. +
All standard products at Miladan can usually be delivered within 24 hours.
Vis mere